How banks can hold onto existing customers with retention programmes
Characteristics of successful customer retention programmes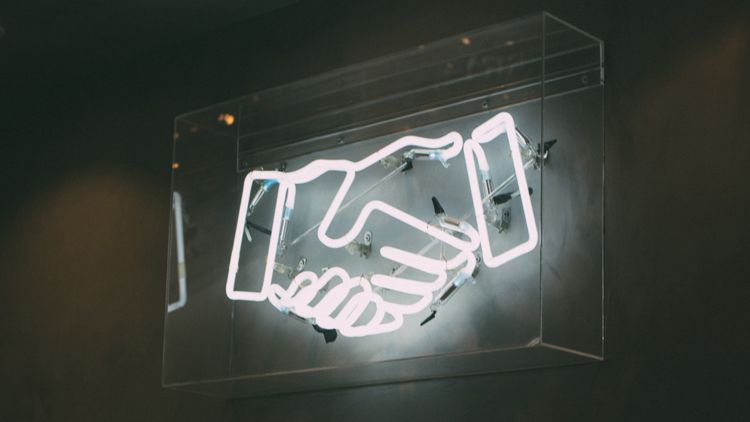 Neobanks are on the offence! – Now more than ever, it's important to be able to retain customers. We'll show you how good retention programmes work.
In the results of this year's Finnoscore report, which takes a comprehensive look at the expertise of more than 200 banks and uses 300 data points to measure and compare them, it's clear that banks are taking the importance of long-term customer relationships particularly seriously this year. 67% of banks in 2020 have a customer loyalty programme, compared with 58% in 2019. But whether these are good and suitable for the needs of customers must be evaluated separately.
Customer loyalty programmes on the rise
Airlines have been doing it for a long time: frequent fliers get free miles – but only if they stay with the airline. Is something like this possible in the banking sector? A lot of institutes want customer loyalty. But pressure from neobanks is huge. If customer loyalty programmes are not successful, they will lose confidence. The problem is that there is no one-size-fits-all solution. Every customer is different. Programmes targeted towards all mass market customers simply don't work. Niche offers for closely defined target groups are often too complicated. Customer loyalty programmes therefore need to be flexibly adapted to the interests of customers.
Cashback programmes that take all card payments into account are already adapted to customer interests: customers pay for precisely the products and services they want. But programmes like this do not have a great customer loyalty effect. Banks are only able to offer very little as cashback, meaning cashback at the end of the month is low even for active customers. 
Banks have therefore entered into partnerships which can bring customers multiple benefits: discounts and cashback are either directly tied to card payment or require a voucher code. Some neobanks are already doing this, such as N26 with the You account, and Revolut has also announced a similar programme. These are limited to certain partner companies, which means they aren't precisely tailored to customer interests. The jury's still out on whether or not these programmes are successful.
Rewarding active customers
However, programmes which reward active customers are always successful. The more active a customer is and the more products they purchase, the more benefits they receive. Nevertheless, this can mean high development costs if a bank uses multiple product management systems. 
The Sparkasse Niederösterreich has come up with a successful solution: the Stars Programme awards Stars points for transfers and using a debit or credit card. There are also points available for you when opening specific products (opening a youth account or concluding a building savings agreement). The customer can redeem these points for vouchers or perks with bank products.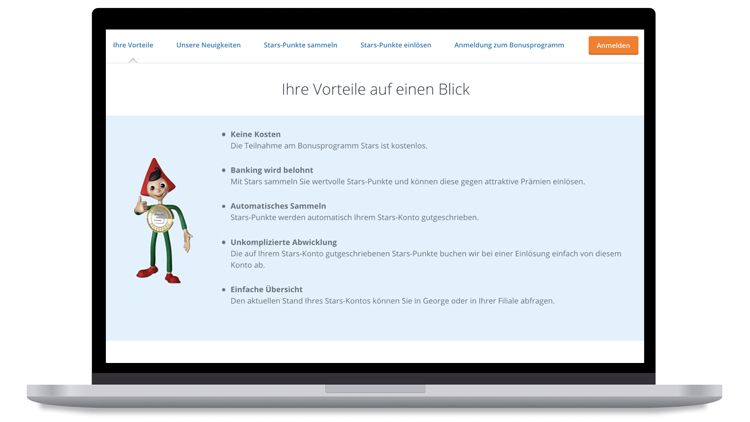 These programmes are only accepted if the bank's offers work without any issues. Digital solutions need to be user-friendly and apps need to be stable – otherwise even the best customer loyalty programmes aren't worth anything. 
New functions with network effect
Another strategy is the use of new functions that come with a networking effect, for example, the way in which Bank Cler integrated "Collective Pots" into Zak. With just one swipe, customers can share collective expenses with friends. It's possible to pay back friends quickly without the need for manual input or complicated calculations. Anyone who wants to make their customers' lives easier will be able to keep them.
It goes without saying – the competition isn't waiting around. Neobanks are now also integrating similar features into their offers. N26 has, for example, implemented "Shared Spaces" for dividing costs and Revolut allows for shared saving with "Group Vault".  
Banking ecosystems
It's more difficult for neobanks to copy ecosystems that offer customers benefits in various areas. Banks also need to make use of their long-term relationships. One successful example is TEO from the Sparda Banks. They've just launched the first lifestyle banking system in the German-speaking world. Customers can link accounts from different banks, manage or optimise their contracts and insurance policies. What's more, they receive offers from bank partners, which are precisely tailored towards their interests. 
Increasing relevance of customer loyalty programmes
As you can see, banks are aware of the relevance of customer loyalty programmes, especially since this year. Different types of programmes are being adapted and tried out by banks, but not all of them are ultimately useful for the customer in everyday life. Digital or integrated solutions with an excellent user experience, which are also geared to the actual interests of the bank's customers, are best received and also score the highest in the Finnoscore for this dimension.
Want to know how you too can hold onto your customers long-term?
Then contact us and together we'll find the best solution for your bank and your customers.