Insight into our innovation projects
Quickly test ideas & implement products in a customer-centric way.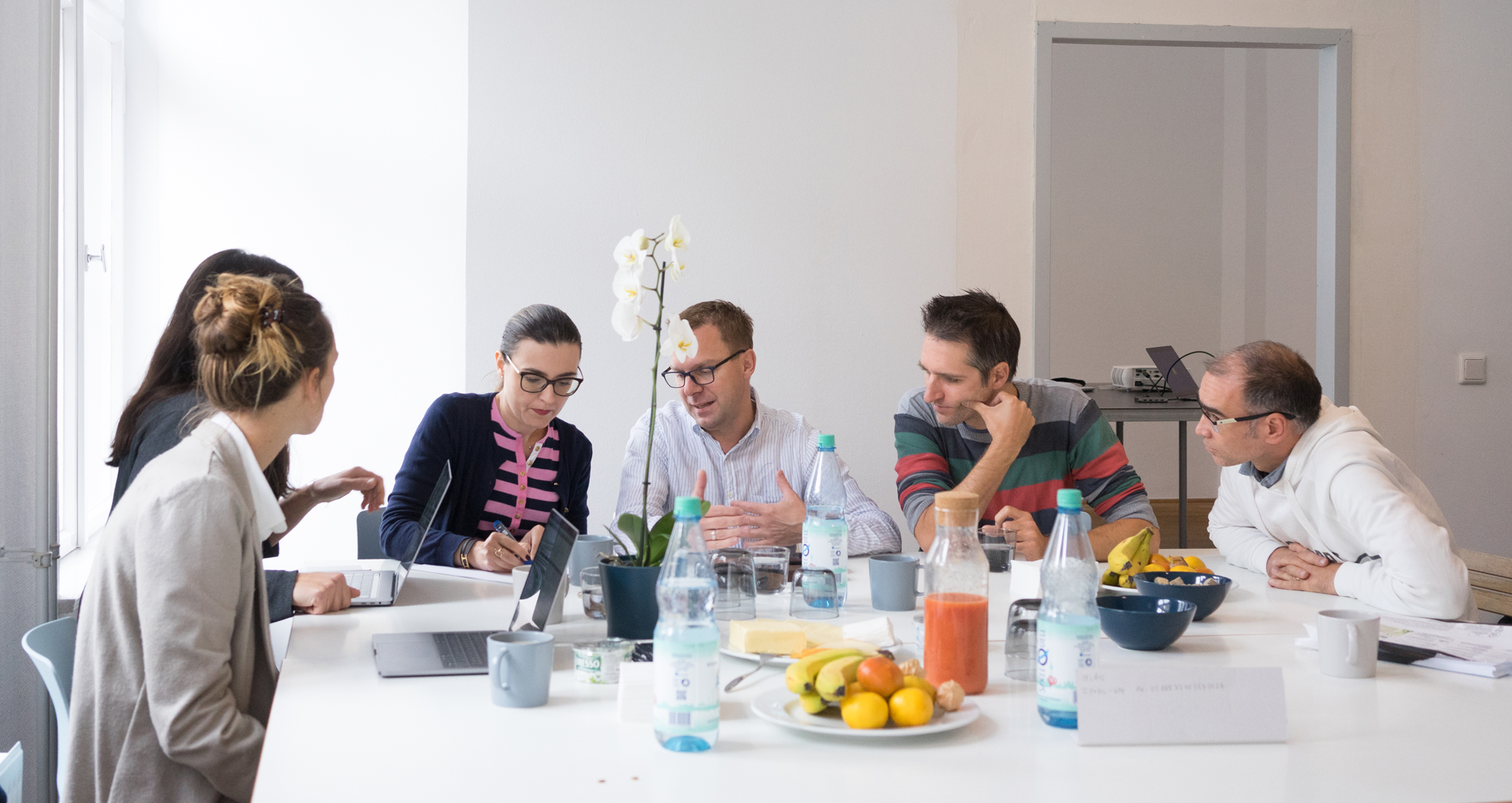 Do your innovation projects often fall by the wayside? Don't your teams have enough time to implement new ideas?
We help you put your horsepower on the road and bring your innovation projects to life even faster. With our help, you can create an outstanding digital product in the shortest possible time.
We refine, validate and implement business ideas quickly and flexibly.

Identify Growth Opportunities
Identify new areas of activity
Recognise customer needs
Understand changes in customers, competitors & technologies
Evaluate existing user experience

Design & Define Products, Services & Improvements
Find ideas & set priorities
Quickly identify opportunities for improvement
Value proposition design
Validate & develop ideas through mock-ups with real customers

Develop & Implement the Minimum Viable Product
Fast & early testing of design studies and prototypes
Design & programming of the minimal viable product (MVP) with an iterative process
Creating excellent user experiences from UX/UI to communication

Scaling & Optimising the solution on the market
Place the solution on the market & make it a success
Improve the suitability of the product to market needs
Observe & evaluate user behaviour to continuously optimise the solution
Create a roadmap for future offerings and revise it on an ongoing basis
With us you bring your products & services to market faster:
Implement your innovation projects effectively and reliably together with an experienced and well-coordinated innovation team. From the idea to the design and marketing.
Bypass slow and rigid processes of your day-to-day business thanks to collaboration with an external team that is not bound by company limitations.
Create real relevance with the customer by looking at relevant market, technology and competitor developments, a faster introduction of the product and an iterative development approach.
TAKE A LOOK AT TWO OF OUR PREVIOUS PROJECTS
ADAC – User-friendliness was the key to success for Europe's largest automobile club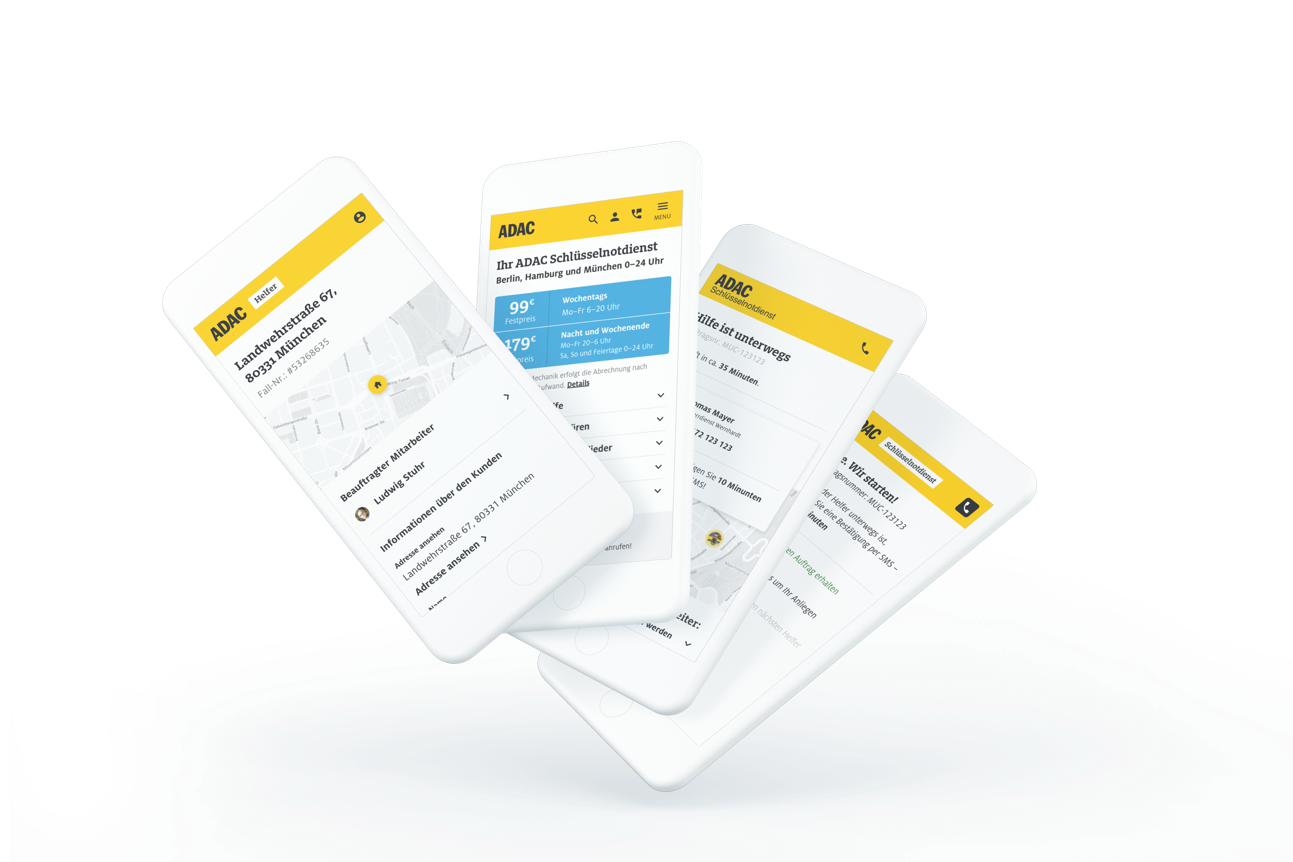 A nerve-wracking situation that's probably happened to everyone at least once in their lives: whether it's that you've forgotten your key or you've lost it or it's broken off in the door, you're left standing at your front door and can't get in. In this kind of situation, fast and competent help is needed. Unfortunately, dubious rip-offs are not uncommon in this emergency. In order to provide more transparency, help in an emergency and, on top of that, a smoother process, we've developed an uncomplicated, reliable and user-friendly solution in cooperation with ADAC.
We supported ADAC with design and ideation workshops to jointly define the scope of the minimal viable product (MVP) for this reimagined key service. In quick succession, a series of prototypes were developed and tested before we brought the final design and user interface to customers, key services and ADAC staff with the team – initial kick-off to launch took less than 6 months. Since the launch, we've also been taking care of running the app.
Finnoconsult support
Finnoconsult successfully supported the project in the following areas:
Design Thinking methods
Ideation
User Experience Design
Developing prototypes
User tests
Researching customer needs
IT realisation, integration and operation
City of Vienna - A "Co-Creation" app for the city of Vienna & the concerns facing its residents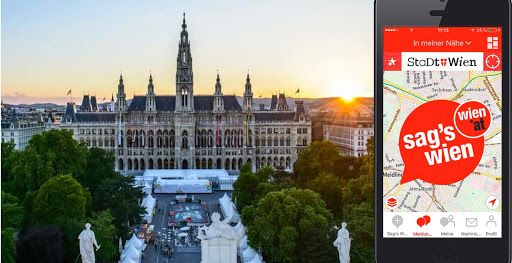 How can communication with the city and its residents be promoted? On the path to making the city of Vienna more digital and accessible, the goal was set to engage more with its residents and to help shape the city. With the consequently developed "Sag's Wien" (Tell Vienna) app, the City of Vienna became more mobile, more personal, more connected – and the joint dialogue between citizens and the administration was made better.
We took over the design of the app as well as the IT development. On top of this, we supported the City of Vienna in setting up the digital innovation lab "PACE" with the help of new ways of working and building new (agile) teams. In this way, we managed to set "PACE" within 6 months. The implementation of the "Sag's Wien" app took only 5 months. Since then, the Viennese have been able to report a concern, a danger spot or a malfunction to the Vienna City Administration via smartphone while on the move.
Finnoconsult support
Finnoconsult successfully supported the project in the following areas:
Innovation strategy created & implemented
Introduction of agile methods & ways of working
User Experience Design
Developing prototypes
User tests / validation
Our broad-based innovation team ensures that your innovation project is also successfully implemented – through:
Product strategy
Design Thinking
Customers & market research
(Online) sales psychology
UX & UI design
Developing prototypes and programmed apps and web applications in agile processes (Scrum, Kanban)
Strategic & growth marketing
Data-based optimisation of product & marketing activities